3, place Saint Pierre - 25300 PONTARLIER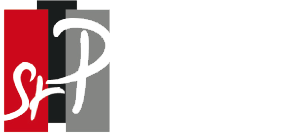 Pontarlier is located on a historical axes to cross the Jura and the Alps. Town nestled on a plateau 837 meters above sea level and just minutes from the Swiss border, Pontarlier is considered the capital of Haut-Doubs but also of absinthe which it was the main center of production until 1915.
The city's history can be discovered via the visit of its local museum and by the discovery of its outstanding monuments such as the Saint-Pierre (XVIII-XIX century), the Saint-Bénigne church (XV century) Marguet the barracks (XVII).
Coming out of the city, overlooking a gorge, stands the castle of Joux, real-size catalog of nearly 10 centuries of military architecture.
Pontarlier is the ideal starting point to discover the wonders of the Haut-Doubs, including Larmont, and cross-country skiing and downhill skiing, Lake Malbuisson and its beaches and water sports, the Lake nature reserve Remoray Frasne peatlands and Métabief-Mont-d'Or station.
The hotel is open daily from 7am to 22pm30 and the rooms are available from 15h.
The reception is closed on Mondays from 11.30 am to 15h and Sunday from 13h to 15h.
Discover our formula "Business Stopover" [more]